Efficient Use of Labor
The PACjacket machine produces an average of 15-20 bags/min, compared with an average 3 bags/min when done manually. That's a 400-500% increase in fulfillment efficiency! 
Branding Capabilities
The PACjacket machine leverages random repeat printing and multiple colors to allow you to maintain a strong brand identity from start to finish.
Heat Seal Technology
Our new single web design produces a high-quality seal that offers greater security for its contents by reducing the number of heat seals necessary to produce a finished package off the system.
Recyclable Packaging Materials
The PACjacket seals your product in a light-weight ultra-protective bubble mailer made from a durable, moisture resistant, multi-layer blend of recyclable co-extruded polyethylene film. 
Features and Specifications
7″ Full-Color Touch Screen
Single Web System
Right Sizing Fiber Optic Eye Sensor
Dual Sensor Safety System
End of Roll Sensor
No Heavy Lifting with Pneumatic Roll Lift
Electrical: 208 – 240V, 40 AMP 50/60 Hz
Air: 90 PSI (CLEAN, DRY), 3.5 CFM
Runs 7/64″ bubble film
Category 3 safety certified
Multiple Substrate Capabilities: Standard Mailer Bubble, Hi-Profile Bubble, Clear Bubble and Metallic Cold Chain Material
Faster Than Previous Generations
Speed & Efficiency
The PACjacket smart automated packaging system increases fulfillment efficiency dramatically, with a capacity 5-7x that of a typical human resource. As a single operator machine, it reduces labor costs significantly. Additionally, a multitude of enhancements designed into the new PACjacket machine have increased our throughput speeds up to an astounding 25% faster than previous system models. 
Fulfillment Efficiency Increase
Times Faster Than a Human
Ideal Industries & Product Categories
The PACjacket machine can accommodate packages with sizes ranging from 6 x 10 1/4 up to 13 1/2 x 17 1/4 and is the perfect solution for items such as toys, clothing, books, pharmaceuticals and more.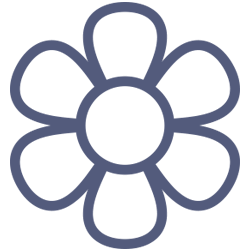 A Social Distanced Packing Solution
Struggling to comply with social distancing guidelines? PACjacket is as efficient as 5-7 workers and requires only a single operator so your business can keep moving.
How to Increase Fulfillment Speed
Meeting Social Distance Guidelines
View our full collection of products and solutions